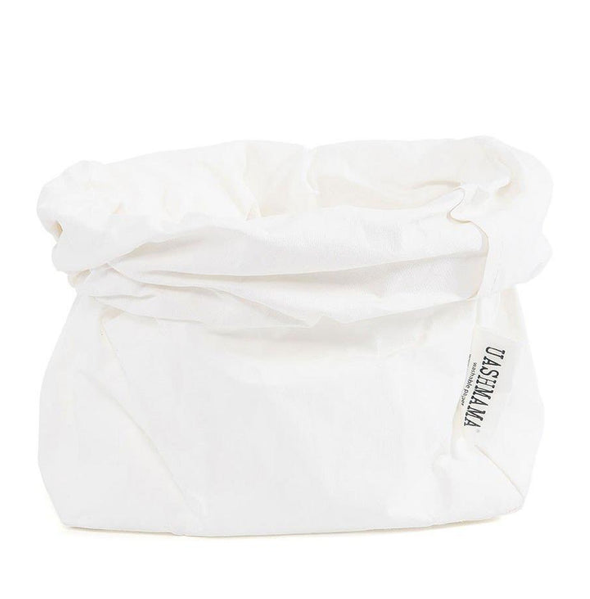 Uashmama Washable Paper Bag - White - MEDIUM
Washable paper bags are made using traditional artisan methods from cultivated and sustainable cellulose fibre. They are soft but resilient, can be washed like fabric, ironed and flattened completely for storage purposes. The bags are designed to be rolled so you can alter the height to suit the contents. Beautiful and functional, use in the home, office, kids room, outdoors, shopping, styling, catering or to organize anything you like!
* Plants & Herbs *bag must be protected from soil and water
* Bread- baguette, baked goods, pastries
* Fruit & vegetables
* Office Supplies
* Bathroom storage
* Kids rooms
Care instructions:
Unroll bag and wash in warm water with a mild soap, then rinse thoroughly and dry flat. Hand wash only, do not machine wash, do not dry clean.

Small - 12cm (W) x 12cm x (D) 25cm (H)
Medium - 18cm (W) x 12.5cm x (D) 33cm (H)
Large - 21cm (W) x 15cm (D) x 33cm (H)
Large Plus - 19cm (W) x 19cm (D) x 45cm (H)
XL - 24cm (W) x 24cm (D) x 70cm(H)